Ryland Sandford Consultants - The FMA indirectly warns
Is there a center of investment fraud in Taiwan? Is Ryland Sandford Consultants a part of it? At least there is a warning from the Austrian Financial Market Authority FMA. There is an association of companies based in the Taiwanese capital Taipei, which is run by a group of investment fraudsters. These contact customers from all over the world. The investment fraudsters from Taiwan have accounts of highly reputable financial institutions in Hong Kong. The defrauded investors want to know what help is available for investment fraud? What to do if you are a victim of investment fraud?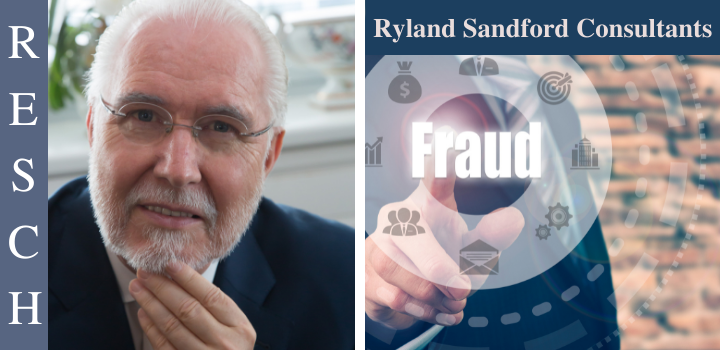 Ryland Sandford Consultants: How to unmask investment scammers?
Seemingly originating from Taiwan, investment scammers use social engineering methods to manipulate their clients. The euphonious Anglophone names are the first thing to fool the victims. They are unquestionably native English speakers. The investment scammers of Ryland Sandford Consultants convince with actually good expert knowledge of the capital market. This makes it easy for them to proceed according to the usual scheme of investment fraud. They skillfully mislead their victims to higher and higher stakes. In the same way, they succeed in acquiring customers for investment fraud in Germany, Austria and Switzerland. Clearly, Ryland Sandford Consultants ranks among cases of investment fraud that prompted the FMA to issue a warning to investors.
Ryland Sandford Consultants: Does the money trail lead to Hong Kong?
The investment fraudsters of Ryland Sandford Consultants made the victims believe that they had low-priced share packages of renowned companies at their disposal. Many investors did not miss the opportunity to buy. The customers had to transfer the purchase price to accounts of Bank of China or HSBC in Hong Kong. Along the way, the center of investment fraud moved from Taiwan to Hong Kong. When investors realized that Ryland Sandford Consultants' account managers were merely seducing them to transfer more and more money to Hong Kong, it was too late.
Ryland Sandford Consultants: Are they really brokers?
In truth, Ryland Sandford Consultants is all smoke and mirrors. A real existing brokerage firm Ryland Sandford Consultants does not exist under the Taiwanese address. Taiwan is a virtual location of the investment fraudsters. They run their criminal business from another location. There is conjecture where the investment fraudsters are. Taiwan is not one of the suspected locations.
In addition to Ryland Sandford Consultants, the investment fraud cases in Taiwan include the following companies:
Benidict Hoffman Tel: +886 2 7741 4876, +886 2 7741 4877.
Ellis Marshall Global Tel: +886 2 7737 4738, +886 2 7737 4739
Everitt Lawson Group Tel: +886 2 7741 7927, +886 2 7741 7928
Findlay Nicolson Tel: +886 2 7705 3141, +886 2 7705 3142
Gentry Wilson Partners Tel: +886 2 7737 4732, +886 2 7737 4733
Lewis Bentley Group Tel: +886 2 7737 4438, +886 2 7737 4443
Radford Taylor Partners Tel: +886 2 7741 4861, +886 2 7741 4862
Royston Carr Asset Management Tel: +886 2 7703 4447, +886 2 7703 4448
Ryland Sandford Consultants Tel: +886 2 7737 4431, +886 2 7737 4434
Townsend Cole Group Tel: +886 2 7741 7926, +886 2 7737 4491
Wallace Williamson is no longer active and no numbers are known.
Ward Henderson Management Tel: +886 2 7703 1285, +886 2 7705 4492
Warrington Shaw Tel: +886 2 7703 4449, +886 2 7703 4450
Looking over the phone numbers, you can see the contiguous blocks.
Ryland Sandford Consultants: Following the money trail
Where can victims of investment fraud hope for help? Attorneys specializing in investment fraud take a two-pronged approach. First, they initiate criminal proceedings at the national and international level. To this end, they prepare the criminal facts. Ideally, they submit a completed indictment to the public prosecutor's office. Secondly, they pursue the trail of the money. Tracing the money involves complex processes that cannot be presented here. Many investors lack awareness of the fact that it is the bank's duty to follow up on any suspicion of illegal dealings. Lawyers familiar with investment fraud know the international legal principles to be applied in investment fraud cases.
RESCH Attorneys at Law - experience in investor protection since 1986
Are you a victim of the alleged investment fraudsters from Taiwan? Do you want to know if and how you can get your money back? Then fill out the questionnaire or call us. You can reach us at +49 30 885 9770 and get a free assessment of your case.