Ward Henderson Management - Warning
When investors are contacted by the supposed investment advisors of Ward Henderson Management from Taipei, alarm bells should immediately ring. Quite apart from their empty promises on the website, there is no plausible reason for investors to transfer their money to Taiwan. Ward Henderson Management appears to be merely a shell company running a classic boiler room scam. What can investors do to get their money back?
Ward Henderson Management: company data flimsy
The only thing to be found from the company on the net is their website and a handful of press releases with rather plain content. The company gives the address No. 47-49 Bo'ai Road, Zhongzheng District, Taipei City, but does not provide any information about its legal form. There is also no indication that Ward Henderson Management is registered anywhere or subject to any financial market supervision.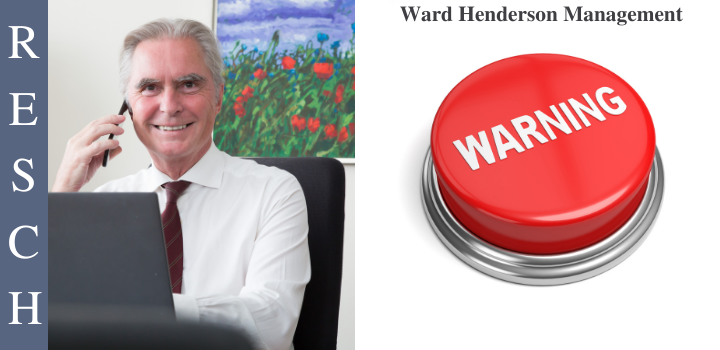 Ward Henderson Management: Illegal Financial Transactions
No one in Germany is allowed to conduct banking or financial services business such as that offered by Ward Henderson Management without the appropriate written permission from the Federal Financial Supervisory Authority (BaFin). This also applies to companies domiciled abroad. This is to warn against investment fraud in Germany, but also in Austria and Switzerland.
Ward Henderson Management: All Fake
All information about Ward Henderson Management, its employees and activities indicate that it is a hoax. This was probably created for the investment scammers only to make unsuspecting investors believe that it is a real company that can be trusted with their funds. Investors' money is deposited into HSBC and Bank of China bank accounts in Hong Kong.
Ward Henderson Management: Just hot air
Ward Henderson Management does not have a single reference for its purported activities. The information posted on the website indicates that those behind Ward Henderson Management do not have any required knowledge to actually carry out the wealth accumulation, asset protection, estate planning services offered there.
Ward Henderson Management: Further cases of investment fraud
In addition, there are also numerous cases of investment fraud in Taiwan that are under observation, some of which are not yet on the warning lists of the regulatory authorities. In addition to Ward Henderson Management, these include the following swindling firms:

Brook Dawson Alliance
Wallace Williamson
Royston Carr Asset Management
Warrington Shaw
Ward Henderson Management
Townsend Cole Group
Everitt Lawson Group
Radford Taylor Partners
Gentry Wilson Partners
Ellis Marshal Global
Lewis Bentley Group
Findlay Nicholson
Ward Henderson Management: what help is available for investment fraud?
Affected investors should immediately consult a lawyer specializing in investment fraud to have the options for action against Ward Henderson Management and its intermediaries reviewed. The individual situation of each investor plays a role here. You will receive certainty as to whether and which claims for damages exist, in particular against the banks involved, against whom exactly these are to be asserted and how these can be enforced as quickly as possible. A lawyer focusing on investment fraud should know which steps to take.
Resch Rechtsanwälte - Experience in investor protection since 1986
Resch Rechtsanwälte offers Ward Henderson Management investors a free review of their case. Please fill out the questionnaire or call 030 885 97 70.