Paraiba World - Money back - Follow the money
24.08.2022
Tens of thousands of investors have invested over a billion euros in the multi-level sales model Paraiba World. The collapse of the Ponzi scheme Paraiba is covered up by the next fraud model Trilliant. More and more investors are no longer fooled by the lies. Disbursements are factually stopped and are also no longer taken up. How and from whom do investors then get their money back? There are many promising approaches to getting defrauded investors their money back. But investors must become active. From what comes what! Nothing comes from nothing.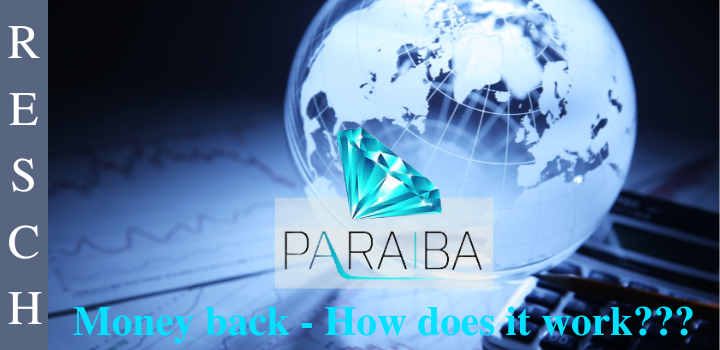 Paraiba World - Money back: What does a criminal complaint bring?
A criminal complaint against Pariaba and/or Erich Ely and its cronies does not bring in principle money back. Such a criminal complaint against Ely & cronies but also the influencers on the highest sales levels of the multi-level marketing system has nevertheless been filed and the investigations are ongoing. However, the primary goal of the criminal proceedings is to bring the perpetrators to justice and punish them. Unfortunately, the protection of victims is not a priority, even though it is enshrined in the law. However, if concrete evidence can be provided as to the whereabouts of assets at Paraiba, the situation is different. Some investors believe that there is no money left because nothing is paid out. This is a mistake in thinking. There is still a lot of money - a lot of money even - but not to pay it back to the "stupid investors" from the point of view of Ely & cronies. The visionary Ely did not build up the fraud system for this purpose!
Paraiba World - Money back: Substantial amounts of cryptocurrencies found!
RESCH Attorneys at Law is not just a normal law firm specializing in investment fraud. Rather, there is still its own technically highly equipped research department. The latter has managed to locate several clusters of various cryptocurrencies worth almost 300 million euros. Money is never gone, only somewhere else, it used to be said. Today, you can add to that: Money can be tracked digitally. That's what we've done. Now we have to secure these huge sums and use them to compensate the investors we represent. How to implement this cannot be discussed here without jeopardizing success.
Paraiba World - Money back: Does a class action make sense?
Many investors ask whether they could not join a class action. Answer: There is no class action in Germany. This answers the question of whether a class action makes sense. But even if there were, against whom should the class action be directed? Against the non-existent Unique Private Bank on Moheli, the operator of the Paraiba platform? Against the Unique exchange in Tbilisi? Any advertisement to join a class action lawsuit is not serious. Also irritating is the post on Trustpilot where an alleged victim claims to have recovered his money through the Globalrecoverynetwork. Nonsense! Warning about the classic follow-up scam. It's not that easy and that fast. Unfortunately.

Paraiba World - Money back: Intermediaries are liable for the loss
All distributors, intermediaries, and influencers at the upper levels of the multi-level system are liable to prosecution and also liable for the damage they have caused. And they will also have the money to pay back to their victims the money they used. After all, many of them have earned millions in commissions. In the end, the commissions are the only reason that the intermediaries have been trying to get more and more new customers. Without the commission incentive, there would be no Paraiba system. So it is only fair that they have to pay back the money.
RESCH Attorneys at Law - Experience in investor protection since 1986
If you are a victim of Paraiba and want to know if and how you can get your money back call +49 30 885 9770 or fill out the questionnaire. You will receive a free assessment of your case.