Unique FX Trade - Serious or a scam?
25.09.2023
In the world of financial markets, there are numerous opportunities to invest your money and earn returns. However, not every enticing opportunity is legitimate and safe. A recent example that has attracted the attention of financial regulators is Unique FX Trade. In this article, we will look at the background, analyze the experience of investors, and evaluate the seriousness of this offer.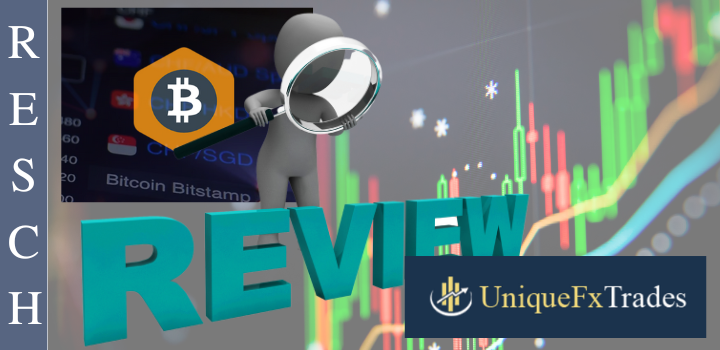 Uniquefxtrades.net: A Questionable Start
Unique FX Trade (uniquefxtrades.net) was registered on May 5, 2023. This alone raises some questions. The registration was done at Tucows Domains Inc. and was anonymized - a behavior that rarely indicates seriousness in the financial world.

Unique FX Trade: Entry in the commercial register?
UniqueFX Trade Ltd, located at 167 Chapter Road, London, England, NW2 5LJ, was incorporated on 2020-11-09 and dissolved on 2021-03-30. A copy of the document is available on uniquefxtrades.net. The founder was a British citizen with the name SYED, Karrar Ali Razvi. This person also founded a company called Focus FX Ltd, which became defunct in April of this year.

Unique FX Trade: FCA Warning
The UK Financial Conduct Authority (FCA) issued a warning to Unique FX Trade on September 7, 2023. The reason? Lack of authorization and possible fraud. This warning is a clear indication that caution is advised here. You can read the FCA warning here.

Empty promises on uniquefxtrades.net
On its website uniquefxtrades.net, Unique FX Trade advertises itself as an "investment solution for trading Binary and CFDs" and promises "huge profits even with the current fluctuating prices of cryptocurrencies". However, the experience of investors shows that these promises are not kept. Instead, there are many reports of missed withdrawals and losses.

Questionable business practices at Unique FX Trade
The alleged addresses of the operators of Unique FX Trade are in the UK and the USA. However, it turns out that the operator exists only on paper and is not physically present. The contact details are limited to an email address and Unique FX Trade cannot be reached by phone. The imprint on the website does not meet the legal requirements and there is no usable legal notice.

Uniquefxtrades.net: Unregulated and unsafe
Another alarming feature is the fact that Unique FX Trade has no legal accounts with established banks and offers no collateral. The operating company is not listed on any recognized trading lists or exchanges, making the trades even more opaque.

Unique FX Trade: Questions and Answers
Question: Is Unique FX Trade a legitimate investment opportunity?
Answer: The many warning signs and negative investor experiences indicate that Unique FX Trade is highly questionable. The FCA warns of possible fraudulent activities.
Question: Are there any legal actions against Unique FX Trade?
Answer: The law firm Resch Rechtsanwälte offers assistance to victims of the Unique FX Trade. They are working with the American blockchain analysis company Chainalysis to trace the money and take possible legal action.
Question: Should I invest in Unique FX Trade?
Answer: Based on available information and investor experience, we strongly advise against investing in Unique FX Trade.

Conclusion about Unique FX Trade (uniquefxtrades.net)
Unique FX Trade may seem tempting at first glance, promising high profits and fast returns. However, the many warning signs and negative experiences of investors only lead to the conclusion that this is an extremely risky and questionable investment opportunity. The FCA warning and opaque business practices should make every investor steer clear. Instead, invest your hard-earned money in reputable and regulated investment products to protect your wealth.

RESCH Attorneys at Law - Experience in Investor Protection since 1986
If you have been a victim of Unique FX Trade (uniquefxtrades.net) and want to know if and how you can get your money back, call +49 30 885 9770 or request a call back from a specialist investment fraud lawyer. You will receive a free assessment of your case.