Investment fraud from Hong Kong – A warning against dubious brokers
Hong Kong is one of the main centers of investment fraud in Asia. Many investors all over the world are contacted by brokers and companies pretending to be in Hong Kong, who are intent on committing investment fraud.
What are the options for an a victim of investment fraud from Hong Kong? How can investors get their money back from Hong Kong investment scammers?
Hong Kong investment fraud: Fraudsters hide behind illustrious names
The Hong Kong companies suspected of investment fraud have very distinguished names. Hong Kong Trading International and Hamilton Financial Services are just two on an almost endless list of Hong Kong companies, that can only be warned against because they are suspected of investment fraud. In most cases even their reknown adress in Hong Kong is fake. Most of the boiling rooms are in Malaysia, in Thailand or the Phillipines.
Hong Kong investment fraud: Real companies are cloned
Often, investment fraudsters from Hong Kong also use the names of reputable companies. Sometimes they steal their identities. For the inexperienced investor, this is difficult to determine whether it is the clone or the real company. But banks in Hong Kong are again and again involved in the fraud schemes as they their accounts are used by the fraudsters for their money laundering.
Investment fraud Hong Kong: Massive pressure on investors
Those who come into contact with investment fraudsters from Hong Kong are often subjected to massive pressure to place ever higher stakes in dubious capital investments. A so-called boiling room atmosphere is created. Much too late, investors realize that they have become victims of investment fraudsters from Hong Kong.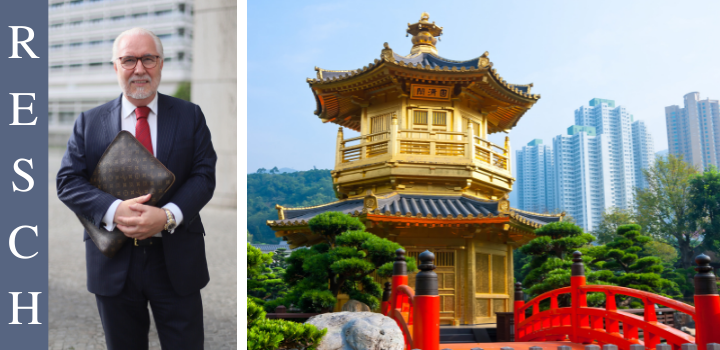 Hong Kong investment fraud: Can the police help?
Many investors who have fallen for an investment scam from Hong Kong believe that the police are the right address for them to get their money back. However, the prospects of doing so are extremely slim. A criminal complaint is basically for the prosecution of criminal offenses, but not for the recovery of the money. Also, authorities often work too slowly to secure the money.
Investment fraud Hong Kong: Money back - how does it work?
If an investor has become a victim of investment fraud in a Hong Kong scam, he must pursue different avenues. Our experts know what the factual and legal options are for tracking money, even in global investment fraud cases.
Resch Rechtsanwälte - Investor protection since 1986
If you have been a victim of investment fraud in Hong Kong and want to know how to get your money back, call +49 30 885 97 70 or fill out thecontact form. You will receive a free assessment of your case.