Paraiba - Warning about Globalrecoverynetwork.org
04.08.2022
Globalrecoverynetwork.org got him back his money lost at Paraiba, Weiner claims in a post on Trustpilot on 08/02/2022. Did a miracle happen? No! Globelrecoverynetwork.org is a follow-up scam, a successor scam, the saving angel that wants to take even more money from desperate Paraiba victims. Warning.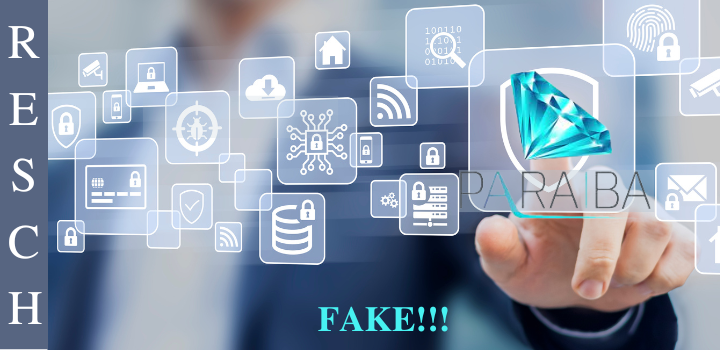 The savior in the form of Globalrecoverynetwork.org
Hope dies last, and so goes the proverb familiar to everyone. And there is a lot of truth in it because most of the victims of the Paraiba do not want to admit that they have been deceived. And already the saving angel appears in the shape of Globalrecoverynetwork, whose message is proclaimed by a certain Weiner. And Weiner has allegedly already got his money back - so quickly! Sensational!
Globalrecoverynetwork: That's not how it works!
But unfortunately, Globalrecoverynetwork.org is telling a big lie to the victims of Paraiba. The experts at RESCH Attorneys at Law know with over three decades of experience how long it takes to enforce legitimate claims of defrauded investors due to the high complexity of such proceedings, even when funds have been blocked and seized. When Weiner claims Globalrecoverynetwork recovered its money in such a short time, one can only laugh.
Paraiba: Money back takes years
As an example, proceedings against the money launderers in the OneCoin case, where this summer victims were able to declare their money from seized funds in the criminal court in Münster. The money is enough for all victims of OneCoin. So when the so-called Weiner claims on Trustpilot that he has already received his money from Globalrecoverynetwork, it is certainly a lie.
Who is behind Globalrecoverynetwork.org?
It is the vultures who want to fleece the victims once again, the scam after the scam.
If you check the website https://globalrecoverynetwork.org/ you will find the following domain data: https://whois.domaintools.com/globalrecoverynetwork.org
• Whois Record for GlobalRecoveryNetwork.org
• How does this work?
• Domain Profile
• Registrant REDACTED FOR PRIVACY
• Registrant Org Privacy service provided by Withheld for Privacy ehf
• Registrant Country is
• Registrar NameCheap, Inc.
• IANA ID: 1068
• URL: http://www.namecheap.com
• Whois Server: whois.namecheap.com
• (p)
• Registrar Status ok
• Dates 403 days old
• Created on 2021-06-25
• Expires on 2023-06-25
• Updated on 2022-06-28
• Name Servers GLEN.NS.CLOUDFLARE.COM (has 25,135,931 domains)
• VITA.NS.CLOUDFLARE.COM (has 25,135,931 domains)
• Tech Contact REDACTED FOR PRIVACY
• REDACTED FOR PRIVACY,
• REDACTED FOR PRIVACY, REDACTED FOR PRIVACY, REDACTED FOR PRIVACY, REDACTED FOR PRIVACY
• (p) (f)
• IP Address 104.21.25.190 - 434 other sites hosted on this server
• IP Location United States - New Jersey - Newark - Cloudflare Inc.
• ASN United States AS13335 CLOUDFLARENET, US (registered Jul 14, 2010)
• Domain Status Registered And Active Website
• IP History 4 changes on 4 unique IP addresses over 1 years
• Hosting History 2 changes on 3 unique name servers over 1 year
• Website
• Website Title 500 SSL negotiation failed:
• Response Code 500
The website globalrecoverynetwork.org was registered on 25.06.2021 and also here the meanwhile known internet service providers Withheld for Privacy ehf (registrant) and NameCheap, Inc. (registrar) are used, behind which the operators hide. If one examines the website globalrecoverynetwork.org itself, one finds no information about the operator.
The following contact data can be found: https://globalrecoverynetwork.org/contact/

- Contact us
- We would be glad to hear from you
- our address
- 2901 17th St. San Francisco, California, CA 94103
- whatsapp us
- +1 628 266 5584
- email us
- support@globalrecoverynetwork.org , help@globalrecoverynetwork.org
There is no record of Globalrecoverynetwork at 2901, 17th St. San Francisco, California, CA 94103.
Among other things, there are the following contact options on the website. On the one hand, a so-called chatbot is installed in the footer on the left-hand side, with which a supposed communication can be started. On the other hand, there is the possibility to submit a "complaint": globalrecoverynetwork.org/what-i-offer/ If one clicks on the link "Submit complaint now", one lands on WhatsApp and the phone number +1 628-266-5584 is displayed:
https://api.whatsapp.com/ Here one can then start a chat.
The images used are so-called stock photos from image databases. Here is an example from the website where the photo of a young man can also be found on various other websites: www.google.com/search