Fraud at Upstocksinvest: Bad experience for investors shows up in negative review
05.10.2023
Investors beware! The online investment platform Upstocksinvest (Upstocksinvest.com) promises a blue sky, but as so often, all that glitters is not gold. In this article, we would like to show you the dark side of Upstocksinvest and offer you help if you have already fallen victim to this scam.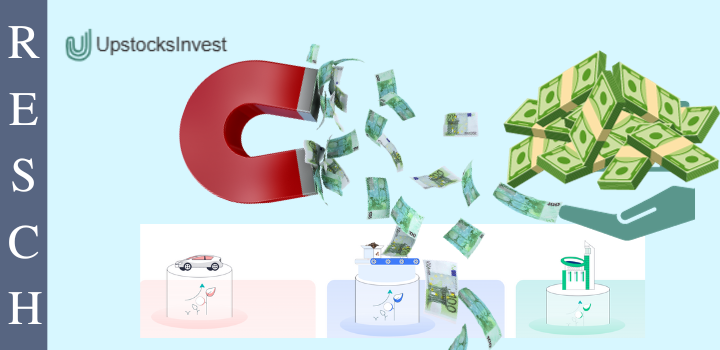 Upstocksinvest: Alarming Facts
Upstocksinvest.com was registered on November 9, 2022 - a comparatively short time to gain the trust of investors. The registration was done at NameSilo, LLC and anonymized at PrivacyGuardian.org LLC, which already raises the first red flags. Numerous review portals and analysts have already warned about Upstocksinvest and it seems to be only a matter of time before financial regulators react.

Upstocksinvest: Questionable Identity
Upstocksinvest describes itself on its website as a "platform for curated investment opportunities beyond stocks, fixed income, and gold". But what is really behind it? The supposed operating company, Upstocksinvest Invest Advisors Private Limited, is not officially registered anywhere, and the address given in Mumbai, India, turns out to be false.

Upstocksinvest: Lack of transparency and contact
The operator's contact details, invest@Upstocksinvest.com, are the only information available. But there are problems here - Upstocksinvest cannot be reached by phone. The imprint on the website does not meet the legal requirements and is completely lacking in useful legal information.

Upstocksinvest (Upstocksinvest.com): Unregulated and unsafe
Upstocksinvest's business is completely unregulated and they have no legal accounts with established banks. No collateral is offered, and discussions and experiences in forums and social media are consistently negative.

Upstocksinvest: Pressure on potential investors
A particularly alarming practice of Upstocksinvest is the immense pressure it puts on potential investors to invest quickly. Potential investors are emotionally pressured to make further deposits, which can lead to financial disaster.

Upstocksinvest: Hope for victims
If you have already become a victim of Upstocksinvest, there is help. The renowned law firm Resch Rechtsanwälte is here to help. They have a partnership with the American blockchain analysis company Chainalysis, which specializes in investigating financial crimes. Chainalysis Reactor can be used to track and trace funds transferred through crypto exchanges. This powerful tool allows you to track virtual currencies like Bitcoin and can help you get your money back.

Upstocksinvest (Upstocksinvest.com): Questions and answers
Question: How can I tell if an investment platform is legitimate?
Answer: Pay attention to the registration and transparency of the operating company, the regulatory authorities, and the availability of legal information. Also, read testimonials from other investors.
Question: How can I protect myself from scams?
Answer: Although this article focuses on helping victims, the best prevention is to educate yourself about investment platforms and not to be pressured to invest quickly.

Upstocks invest: Conclusion
Upstocksinvest may seem tempting at first glance, but the reality shows that this platform is not reputable and puts investors at risk. If you have already lost money, you should contact Resch Attorneys at Law immediately and seek the help of the Chainalysis Reactor to recover your funds. And for everyone else, be vigilant and informed to avoid becoming a victim of fraud yourself.

RESCH Rechtsanwälte GmbH - Experience in investor protection since 1986
If you have become a victim of Upstocksinvest (Upstocksinvest.com) and want to know if and how you can get your money back, call +49 30 885 9770 or ask a lawyer specialized in investment fraud to call you back. You will receive a free case evaluation.