Paraiba becomes Trillant - That is why there is no repayment
06.07.2022
No surprise for experts. Classic scheme for Paraiba investment scammers. Paraiba snowball scheme threatens to collapse due to high repayment demands and dwindling fresh money. Payouts are stopped and Paraiba becomes Trillant. Investors' money will become Trillant tokens, as a kind of "entitlement certificate" or "share" that will be converted for 5 cents per token before the actual launch and then double in value in four to six weeks with the official launch of the Trilliant Pay Coin, according to the promotional promises of the facilitators. A separate cryptocurrency called Trillant Pay Coin will be issued as a stablecoin with a fixed exchange rate for the American dollar. Phantasm. The Trillant Pay Coin is worth nothing outside of the Paraiba community. Exchanging a worthless Trillant Pay Coin for euros yields zero euros.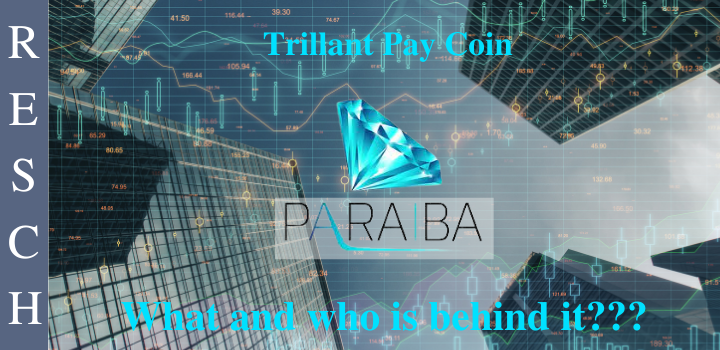 Paraiba becomes Trillant: This is how the payoff is officially stopped
The transformation of Paraiba into Trillant thus primarily serves to face-savingly stop the payout with this Trillant lie. Even worse, investors are also now being animated to still quickly increase their deposits to start with an even better position in the Trillant token. Later - and more reasons will certainly be invented again to postpone the official launch of the Trilliant Pay Coin as long as possible - investors can then try to exchange their Trillant Pay Coin for euros. They won't succeed, because the Trillant Pay Coin will be worthless if it comes at all and doesn't just remain a token. Just like OneCoin - and Erich Ely knows all about that.
Paraiba will become Trillant: Intermediaries are liable to prosecution
Again, the warning to all supporters of the conversion of Paraiba into Trilliant. They make themselves punishable and are also liable for the damage they have caused. And this warning is meant seriously. The Paraiba Ponzi scheme has a considerable volume, which makes a criminal investigation of the entire Paraiba, Unique Private Bank, Unique Exchange complex, and the new smear comedy around the Trilliant token inevitable.
RESCH Attorneys at Law - Experience in investor protection since 1986
If you have been a victim of Paraiba and want to know if and how you can get your money back, call +49 30 885 9770 or fill out the questionnaire. You will receive a free assessment of your case.
See also:
Paraiba - Investment fraud risk experience
23.05.2022
Paraiba stops payouts - What happens next?
29.06.2022
Paraiba - Payout
04.07.2022
Paraiba - No license for Unique Private Bank
05.07.2022
Paraiba Investment - Who is responsible for Trading
07.07.2022
Paraiba - Who is responsible for the damage
26.07.2022
Paraiba - Warning about Globalrecoverynetwork.org
04.08.2022