7Solutions: Investment fraud by dubious broker
11.11.2023
The name "7Solutions" may sound promising at first glance, but the reality behind this platform looks grim. Investment scams are a serious problem that affects many people. In this article, we would like to address the bad experiences and negative reviews of 7Solutions. We will give you an insight into the warnings of the Federal Financial Supervisory Authority (BaFin) and show you how the renowned law firm Resch Rechtsanwälte in cooperation with Chainalysis can help the victims of 7Solutions.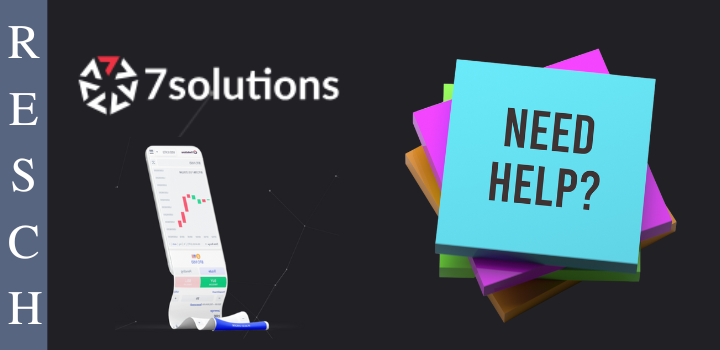 Experience and Rating: 7Solutions not serious
The platform 7Solutions (7Solutions.uk) was registered on June 28, 2023. It advertises on its website with the slogan "One account for all markets". However, investors' experiences with 7Solutions are consistently poor. Many report a lack of payouts and opaque business practices. The rating of the platform is therefore extremely negative.

BaFin warns against 7Solutions
The German Financial Supervisory Authority BaFin has issued a warning against 7Solutions. The warning warns against unauthorized transactions with the platform. The official BaFin warning can be read here: BaFin warning.

Lack of transparency at 7Solutions.uk and unregulated companies
Of particular concern is the fact that 7Solutions does not provide any information about the operating company or a physical address on its website. The imprint does not even meet the basic legal requirements. The platform has no legal accounts with established banks and offers no collateral for investors.

Pressure and emotional manipulation by 7Solutions
In various forums and social media, discussions about 7Solutions are mainly negative. Reports from investors speak of great pressure from the platform to invest quickly. Potential investors are emotionally pressured to make additional deposits, which indicates highly questionable business practices.

Help for victims of 7Solutions
In this difficult situation, victims of 7Solutions can find support. The renowned law firm Resch Rechtsanwälte offers its assistance. They work together with the American blockchain analysis company Chainalysis. Chainalysis Reactor, a specialized software for investigating financial crimes, enables the tracking and tracing of virtual currencies such as Bitcoin. This allows victims to trace their money and get justice.

Questions and answers about 7Solutions (7Solutions.com)
Question: What should victims of 7Solutions do first?
Answer: Victims should immediately contact Resch Rechtsanwälte for professional assistance.
Question: Is it possible to protect oneself against investment fraud?
Answer: This article focuses on helping victims. However, it is advisable to research legitimate investment opportunities and to exercise caution.
Question: Is there any hope for victims of 7Solutions to get their money back?
Answer: Yes, in cooperation with Chainalysis there is a possibility to trace virtual currencies and recover illegally seized money.

Summary of the 7Solutions case
The experience with 7Solutions is anything but positive and the platform receives an extremely negative rating. The BaFin warning confirms the unseriousness of 7Solutions. However, victims of 7Solutions should not be discouraged, as the law firm Resch Rechtsanwälte offers assistance in connection with Chainalysis to trace lost money. It is important to seek professional help promptly and not to be swayed by pressure or emotional manipulation. In such cases, there is hope for justice.

RESCH Rechtsanwälte GmbH - Experience in investor protection since 1986
If you have been a victim of 7Solutions (7Solutions.uk) and want to know if and how you can get your money back, call +49 30 885 9770 or ask a lawyer specialized in investment fraud to call you back. You will receive a free assessment of your case.