Benidict Hoffman - FMA Warning
Is Taiwan a center of investment fraud, as the warnings suggest? In any case, the warning of the Austrian Financial Market Authority FMA talks about it. According to the warning, there is a network of companies based in Taiwan, which is operated by a group of investment fraudsters. They contact customers in many countries around the world. Apparently, the investment fraudsters from Taiwan have access to accounts of reputable banks in Hong Kong. Affected investors are wondering if and where there is help for investment fraud?
What to do in case of investment fraud?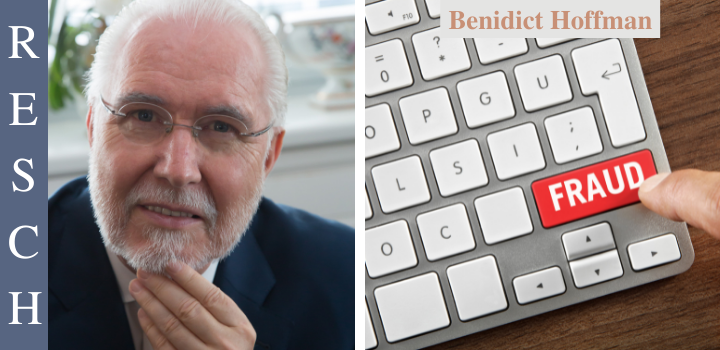 Benidict Hoffman: How is an investment fraudster recognizable?
The fraudsters, ostensibly operating out of Taiwan, resorted to sophisticated psychological methods to hoodwink their victims. The melodious names of the companies, originating from the English-speaking world, represented only one step in the manipulation chain. The customers were called by native English speakers. Besides the investment fraudsters convinced with their good technical knowledge of the capital market with their calls. This enabled them to follow the usual schemes of investment fraud well prepared and to persuade their victims to place higher and higher stakes. They also managed to find victims for their investment fraud in Germany, Austria and Switzerland in this way. Because the cases of investment fraud can also be classified in a whole series in the case of Benidict Hoffman, the FMA decided to issue a clear warning.
Benidict Hoffman: The money trail points to Hong Kong
The Benidict Hoffmann investment fraudsters made their victims believe that they had attractive share packages in world-famous companies. Numerous victims let themselves be lured by the supposedly uniquely favorable offers. The victims did not even become suspicious when they were supposed to transfer the money for the share packages to the Bank of China or HSBC in Hong Kong, instead of to Taiwan, as was to be expected. Almost unnoticed, the center of the investment fraud shifted to Hong Kong, to another island of the Far East. Much too late, the defrauded people noticed what kind of game Benidict Hoffman's investment fraudsters were playing to persuade them to make more and more transfers.
Benidict Hoffman: Only the appearance of a broker
Nothing about Benidict Hoffman is as it seems at first glance. The Taiwanese addresses exist, but the brokerage firm Benidict Hoffmann does not exist there. The addresses on the website are wrong. The apparent location of the investment scam is Taiwan. They are hiding in another location to pursue their criminal activity. While there is some conjecture as to where those behind the investment fraud are actually located, Taiwan is certainly not one of them.
Here's a list of names of other investment fraud firms believed to be based in Taiwan:
Brook Dawson Alliance
Wallace Williamson
Royston Carr Asset Management
Warrington Shaw
Ward Henderson Management
Townsend Cole Group
Everitt Lawson Group
Radford Taylor Partners
Gentry Wilson Partners
Ellis Marshal Global
Lewis Bentley Group
Findlay Nicholson
Benidict Hoffman: Criminal Prosecution
Where can victims of investment fraud find help? Victims will only find the assistance they need from truly two-pronged attorneys who specialize in investment fraud. Only these lawyers have sufficient experience to initiate all necessary steps for criminal prosecution on a national and international level as quickly as possible. To do this, the criminal facts must first be fully prepared so that ready-made indictments can be provided to the relevant public prosecutors.

Benidict Hoffman: Following the money trail
At the same time, the trail of the money must be consistently followed. Highly complex methods are used for this. Explaining these here would go beyond the scope of this article. Most victims of investment fraud are unaware that banks are obliged to investigate any suspicion of money laundering or other illegal transactions. If they fail to do so, they are condemned to cooperate. Only a lawyer familiar with investment fraud knows the international legal principles and practices in the prosecution of investment fraud.
RESCH Attorneys at Law - Experience in Investor Protection since 1986
Are you a victim of the alleged investment fraudsters from Taiwan? Do you want to know if and how you can get your money back? Please fill out the questionnaire or call us. You can reach us at +49 30 885 9770 and get a free assessment of your case.