Trust Financial Planning - Without a doubt it is investment fraud
07.11.2022
Trust Financial Planning implies that the investor is provided with ideal conditions to make equally fast and safe money when trading online. With Trust Financial Planning, everything is investment fraud. The money has immediately landed in the pockets of investment scammers. Not a cent has been invested. Nothing is traded at Trust Financial Planning. Everything the investor sees on their screen is fake. Have you had the same experience? What can investors do who have been scammed by Trust Financial Planning? How can investors get their money back from rogue providers? What help is available for investment fraud?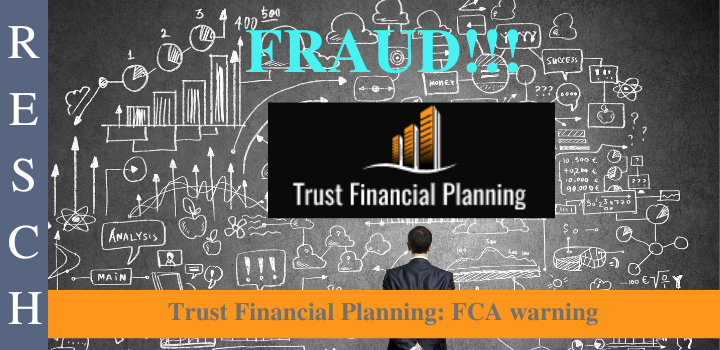 Trust Financial Planning: Unbelievable promises
What are the dumbfounded investors being presented with at www.trust-financial-plannings.com? "Trust Financial Planning's journey began in 2001 with a group of enthusiasts who came together and launched their first joint product. Over the years, the world has changed and the company has significantly expanded its sphere of influence. We work with thousands of distributors around the world with the sole purpose of helping our customers succeed and building businesses together." That's just one small example of the questionable pledges curiosity seekers can find on Trust Financial Planning's website. Not a single one of these lofty promises from Trust Financial Planning has been delivered. Unpleasantly, the suspicious business behavior rather provides disappointed investors and bad experiences!
Trust Financial Planning: Who is behind it?
Because the Trust Financial Planning makers do everything to conceal the true circumstances, many investors will find it rather difficult to answer this question. Of course, this is nothing unusual, because the perpetrators often operate several of these websites with the same fraudulent business model. These are created continuously, uploaded to the Internet without pause, and shut down just as quickly; moreover, the top-level domain is often changed to fool financial regulators and law enforcement agencies. The fraud gang already appeared with the domains trust-financial-planning.com, trustfinancial-planning.com, trust-financial-plannings.com, trust-financial-planing.com, and trust-financial-plannings.com.
Trust Financial Planning: Who operates the broker?
On the website of Trust Financial Planning, there is quite usable information in this regard. The company Trust Financial Planning Ltd is listed with the business address 15 St Botolph St London EC3A 7BB UK, but unfortunately, the makers of Trust Financial Planning cannot be found there, as it is a letterbox company. The main problem, however, is that Trust Financial Planning Ltd has nothing to do with the domains of the scammers. It is a case of identity fraud. That is why there is a warning from the FCA dated 24.10.2022. In addition, there is the obligatory support email address support@trust-financial-plannings.net and the UK phone number +442080970999. The domain trust-financial-plannings.com was registered on 29.08.2022 with ALIBABA.COM SINGAPORE E-COMMERCE PRIVATE LIMITED.
Trust Financial Planning: Scheme of investment fraud
The investment fraud is obvious and follows a well-known pattern: investors initially put in a small amount of money - usually 250 euros - are impressed by how quickly this amount increases and are therefore willing to "invest" higher and higher sums. The misfortunes start when investors want to have their money paid out, because then allegedly taxes, commissions, fees, or anything else have to be paid first. Unfortunately, most investors do not realize until it is too late that they have fallen for investment scammers who never intended to pay out the money again.

Trust Financial Planning: What help is available for investment fraud?
What to do in case of investment fraud, many desperate investors ask themselves, because criminal charges hardly make sense, since criminal charges serve primarily the prosecution, but not the recovery of the money. What kind of help can one hope for in investment fraud cases and how do affected investors get their money back? The lawyer specializing in investment fraud knows how to trace the money because as they used to say, the money is never gone, it's just somewhere else. Now one can add: It is exhausting, but with the right tools it is possible to track money digitally oregularly- even if it was deposited with Bitcoin through a crypto exchanger.
RESCH Rechtsanwälte GmbH - Experience in investor protection since 1986
If you have been a victim of Trust Financial Planning and want to know if and how you can get your money back, call +49 30 885 9770 or fill out the questionnaire. You will receive a free assessment of your case.