Trading-viewpro - Is it a safe Trading Platform?
24.03.2023
Trading-viewpro pretends that investors are granted ideal opportunities to make both fast and safe money in online trading supervised by experienced brokers. At Trading-viewpro everything is investment fraud. Everything that the investor sees on his screen serves to mislead. Not a cent has been invested. The money has landed right in the pockets of investment scammers. Nothing is traded on Trading-viewpro.com. Have you had similar experiences? What can investors who have been scammed by Trading-viewpro do? What help is available in case of investment fraud? How can investors get their money back from dubious providers?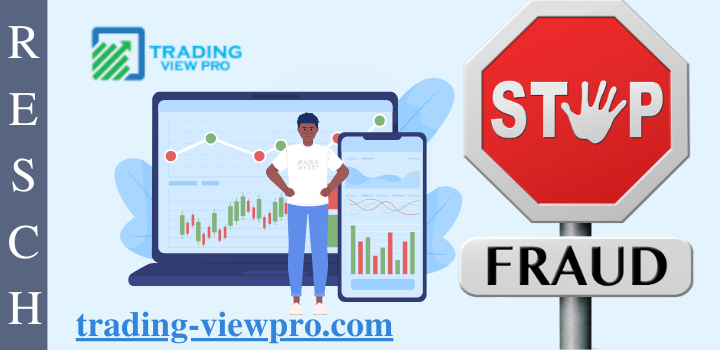 Trading-viewpro: Promises are untrustworthy and unserious
You have noticed that the website trading-viewpro.com makes a very professional impression. A direct approach, supposedly interesting offers as well as the reference to support by the employees (brokers), should lead to a convincing return and profits. All this seems very convincing. As an unsuspecting investor, you are not in a position to realize that you are merely being played a game and not a cent of your money is being invested. All the money ends up right in the pockets of the perpetrators, who of course do not trade with the investors' money either. Everything is just staging and illusion.
Trading-viewpro: Who is behind it?
The Trading-viewpro site does not contain a revealing imprint, which should prevent the perpetrators from being too easy to identify. Also, the domain data of the website Trading-viewpro.com does not contain any hint of who once registered the site, but only that the registration took place on 05.09.2022 Realtime Register B.V. and the real domain owners - quite expectedly - hide behind a common anonymization service provider.
But who is the operator of Trading-viewpro?
Besides the obligatory support email address support@Trading-viewpro.com then however no contact telephone number is presented to the potenziellen plant prospective customer. So, as it represents itself on the Website, this option is reserved only for the VIPs (VIP one becomes in the eyes of the Trading viewpro Macher if one invests at least € 25.000,00). As far as the alleged business address 20-22 Wenlock Road N17GU London is concerned, we can only report at this point that a great many companies are registered there, and quite a few of them are more than simply suspicious. No wonder this address is mentioned again and again in sensitive contexts like the Panama Papers. We assume that we will not find a trading empire à la Trading-viewpro at said address. The building is also far too small to house just under 270 companies - that's how many are legally retrievable, probably many more companies pretend to be located there. If anything, this address functions as a mere mailbox address, just as it probably does in the case of Trading-viewpro.
Trading-viewpro: International searches
The worldwide search for Trading-viewpro in the relevant registers leads to no results. It is an imaginary product. Although there are many companies whose name component is Trading or also viewpro, none of them fits into the Trading-viewpro scheme of action, so we currently assume that none of these companies is the originator of the domain Trading-viewpro.com. However, with our research tools, our Investigations team has managed to track down the investment scammers.
Trading-viewpro: Scheme of the investment fraud
The investment fraud plays out according to the notorious scheme: investors initially put in a small sum - usually 250 euros - and quickly experience how this amount increases, so that they are ready to "invest" higher and higher sums. The worries start as soon as an investor wants to have his money paid out, because then flimsy taxes, commissions, fees, or whatever have to be paid first. Most investors realize belatedly that they have fallen for investment scammers who never intended to pay out the money again.
Trading-viewpro: What help is available for investment fraud?
How to proceed in the case of investment fraud, many affected investors ask themselves, because a criminal complaint hardly makes sense, because they serve mainly the prosecution, but not the recovery of the money. What kind of help can one hope for in the case of investment fraud and how do investors get their money back? A lawyer specializing in investment fraud knows how to follow the money, because as it used to be said, money is never gone, but unfortunately somewhere else. In the present, you can add to that: It is challenging, but with the right tools it is possible to systematically track money digitally - even if it was transferred with Bitcoin via a Crypto Exchanger.
RESCH Rechtsanwälte GmbH - Experience in investor protection since 1986
If you have been a victim of trading-viewpro and want to know if and how you can get your money back, call +49 30 885 9770 or fill out the questionnaire. You will receive a free assessment of your case.