Pegasus PG - New fraudulent online trading platforms
21.02.2023
PegasusPG implies that investors are provided with excellent conditions to make equally fast and safe money when trading contracts for difference, stocks, futures, and options on futures. At PegasusPG everything is investment fraud. Not a penny has been invested. The money has landed right in the pockets of investment scammers. Nothing is traded on pegasusinvest.net. Everything the investor sees on his screen is for deception. Can you report comparable experiences? What can investors who have been deceived by PegasusPG do? How can investors get their money back from dubious providers? What help is available in case of investment fraud?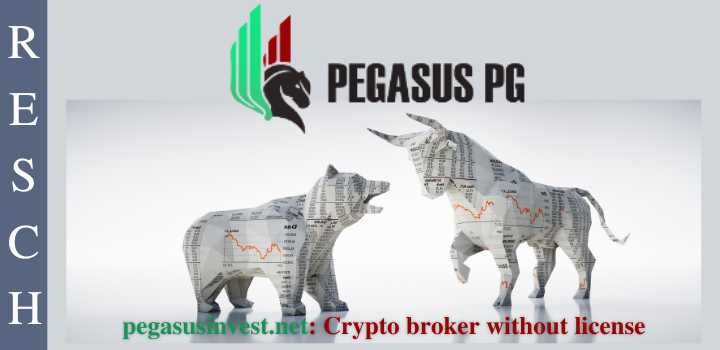 PegasusPG: Information on the website is disreputable and dubious
Investors are lured to the pegasusinvest.net website with questionable promises. For example, it states, "PegasusPG is a global multi-asset fintech group that operates proprietary technology-based trading platforms. PegasusPG offers clients a range of trading products, including Contracts for Difference ("CFDs") and equity trading, as well as futures and options on futures in the United States. PegasusPG is listed on the main market of the London Stock Exchange (symbol: PLUS) and is a constituent of the FTSE 250 Index" But it all seems very convincing. The unsuspecting investor is hardly able to realize that nothing is real. He has been put through a play. Not a cent of his money is invested. Everything lands immediately in the pockets of investment fraudsters. It is not traded profitably. Everything only appearance, no being. And therefore the investor does not get his money paid out. The exciting question is, who is behind this investment fraud?
PegasusPG: Hidden domain entry!
Of course, the investment scammers don't want you to be able to track them down easily. That is why the website does not have a meaningful imprint with the full details and the address of the website's operators. Also, the domain data of the website pegasusinvest.net do not contain any hint of who once registered the site, but only that the registration took place on 11.10.2022 at NameCheap, Inc. and that the real domain owners - quite expectedly for us - hide behind an Icelandic anonymization service provider called Withheld for Privacy ehf based in Reykjavik.
PegasusPG: Who is behind it?
Investors will not be able to answer this question. The investment scammers disguise their identity perfectly - almost. This is normal, because they regularly operate various websites where they offer their fraudulent business model. And who is the operator? There is insufficient information about that on PegasusPG's website. Neither a mandatory support email address nor a contact phone number can be found on the PegasusPG website, only an address in Austria: Handelskai 388 in 1020 Vienna. The building complex is the so-called Donau Business Center, an office building which also houses an office hotel, restaurants and a recreation center and is also a local shopping center. A trading empire à la PegasusPG, however, is not to be found there, not a trace of it.
PegasusPG: International searches
The worldwide search for PegasusPG in the relevant registers leads to no result. It is a fantasy product. Although PegasusPG comes up with various legalization products, such as a registration in the South Pacific island state of Vanuatu or even a licensing in Cyprus, these are fakes.
PegasusPG: CySEC license?
Allegedly, the company is licensed by the Cyprus Securities and Exchange Commission (CySEC), alleged license number 250/14, however, this belongs to a completely different company, namely Plus500CY Ltd. which also has a completely different registered office than the one stated on the PegasusPG website.
PegasusPG: License Vanuatus?
It is also stated that an alleged Gleneagle Securities Pty Ltd. would be the operator of PegasusPG. Such a company does exist in Vanuatu's company register, but the company number does not fit into the picture. On the PegasusPG website the number 40256 was mentioned, but Gleneagle Securities Pty Ltd. is listed in the Vanuatu register under the number 303124. And so it is not surprising that the PegasusPG website does not tell the potential investor who the managing director is or how many employees the company has. But with our research tools our investigation team succeeded in tracking down the investment scammers.
PegasusPG: Scheme of investment fraud
The investment fraud follows the same pattern over and over again: investors get in with a small sum - usually 250 euros - and quickly experience how this amount increases, so that they are ready to "invest" higher and higher sums. The annoyances come up, each time if an investor would like to have paid out its money because then must be paid flimsy all at once taxes, commissions, fees, or otherwise. Unfortunately, much too late, most investors realize that they have fallen for investment scammers who never intended to pay out the money again.
PegasusPG: What help is available in case of investment fraud?
Many affected investors ask themselves what to do in the case of investment fraud, as there is little point in filing criminal charges because criminal charges are mainly for prosecution and not for recovering the money. What help can be used in investment fraud cases and how do aggrieved investors get their money back? A lawyer specializing in investment fraud must know how to follow the money trails, because as they used to say, money is never gone, but unfortunately somewhere else. In the present, you can add to that: It's tricky, but with the right tools it is possible to systematically track money digitally - even if it was deposited with Bitcoin via a crypto exchanger.
RESCH Rechtsanwälte GmbH - Experience in investor protection since 1986
If you have been a victim of Pegasus PG and want to know if and how you can get your money back, call +49 30 885 9770 or fill out the questionnaire. You will receive a free assessment of your case.