JuicyFields - Money back - Follow the money
23.08.2022
Countless investors have invested their money in JuicyFields. What chances do they have to get their money back? Is it enough for the defrauded Juicyfields investors to file a criminal complaint? Does it make sense to file a class action lawsuit to get the money back? What is the expert's experience? You have to follow the money! There are hundreds of millions left!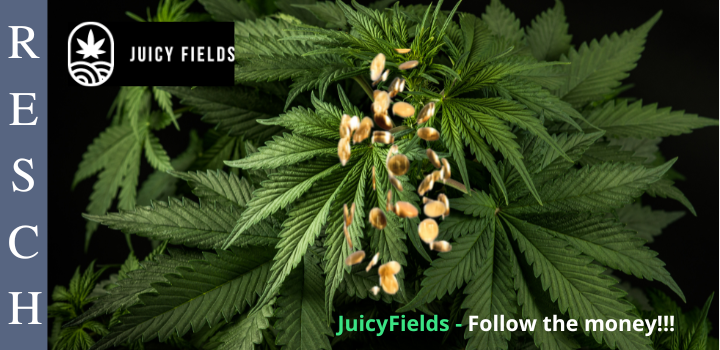 JuicyFields money back: What brings criminal complaint?
A criminal complaint against JuicyFields does not bring any money back. The primary goal of criminal proceedings is to bring the perpetrators to justice and punish them. Unfortunately, victim protection is not a priority, although it is enshrined in the law. However, if concrete evidence of the whereabouts can be provided on the assets of the JuicyFields fraudsters, things look different. On the occasion of the raid against the suspected JuicyFields fraudsters on 16.08.2022, asset seizures amounting to around 11 million euros were executed. Even if this money were to be available in the accounts, it is not nearly enough to compensate the victims, given the presumed loss amount of several hundred million.
JuicyFields money-back: Substantial clusters found with cryptocurrencies!
RESCH Attorneys at Law is not a normal law firm specializing in investment fraud. Research Department, there is a dedicated high-tech research department. It has managed to locate several clusters with different cryptocurrencies worth almost 300 million euros. Now the task is to secure these huge sums and use them to compensate investors. How to implement this cannot be discussed here without jeopardizing success.
JuicyFields money-back: Does a class action make sense?
There is no class action in Germany. This already answers the question of whether a class action makes sense. But even if there were, against whom should the class action be directed? Against Juicy Holding B.V. in Amsterdam? That's a shell company, as a site visit confirmed. Any defendant JuicyField entity would be immediately insolvent if it is not already. Any advertisement to join a class action lawsuit is not serious.

RESCH Attorneys at Law - Experience in Investor Protection since 1986
If you are a victim of JuicyFields and want to know if and how you could get your money back, call +49 30 885 0770 or fill out the contact form. You will receive a free assessment of your case.