HonestCapital - Is honestcapital.pro a scam or legit broker?
05.01.2023
HonestCapital creates the impression that investors are provided with fantastic conditions to make equally fast and safe money trading stocks, forex, indices, and commodities. Everything at Honest Capital is investment fraud. The money has landed right in the pockets of investment scammers. Everything the investor sees on his screen is fraud. Not a penny has been invested. Nothing is traded on honestcapital.pro. Can you report similar experiences? What help is there for investment scams? How can investors get their money back from dubious providers? What can investors do who have been scammed by HonestCapital?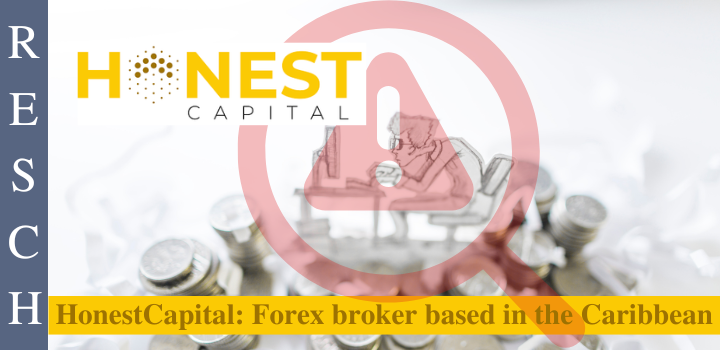 HonestCapital: Promises are dubious and unserious
What is presented to the stunned investors on www.honestcapital.pro there? "Our activities comply with all international regulations. We provide high-quality brokerage services to traders and investors who want to operate in the global markets. We protect both our clients' interests and your capital. All user funds are held in segregated accounts at global banks, separate from HonestCapital's finances." This is just a small sampling of the suspect promises investors find on HonestCapital's website. None of these lofty assurances by HonestCapital have been kept. Unfortunately, if anything, the troubling business practices make for disappointed investors and miserable experiences!
Honest Capital: Who is behind it?
Because the HonestCapital makers do everything they can to conceal the true circumstances, investors will have a hard time answering this question. In principle, this is not unusual because the perpetrators often run several of these websites with the same fraudulent business model. Such are mass-produced, quickly uploaded on the Internet, and just as swiftly taken offline again, moreover, the top-level domain is often changed to deceive financial regulators and law enforcement agencies.
But who operates HonestCapital?
In this regard, there is hardly anything usable on HonestCapital's website. Certainly, the company Coconors and Partners LLC with the business address First Floor, First ST Vincent Bank LTD Building, James Street, Kingstown VC0100, St. Vincent and the Grenadines is indicated, there the Macher of HonestCapital surely not to be found. Connoisseurs see immediately, it concerns an offshore letterbox company. Furthermore, the e-mail address www.honestcapital.pro can be found there, but no telephone number. The domain www.honestcapital.pro was registered on 01/14/2022 with NameSilo, LLC.
HonestCapital: Scheme of the investment fraud
Investment fraud usually follows the same pattern: investors initially put in a small sum - usually 250 euros - are impressed by how quickly this amount increases, so much so that they are ready to "invest" higher and higher sums. The conflicts start, immediately when an investor wants to have his money paid out, because then blandly first of all taxes, commissions, fees or whatever have to be paid. Unfortunately, most investors discover too late that they have fallen for investment fraud and never intend to pay out the money again.
HonestCapital: What help is there for investment fraud?
What to do in the case of investment fraud, many aggrieved investors ask themselves, but the filing of a criminal complaint hardly makes sense, because criminal complaints are mainly used for criminal prosecution, not for the recovery of the money. What kind of help is available in investment fraud cases and how do affect investors get their money back? A lawyer specializing in investment fraud knows how to follow the money trail, because as they used to say, money is not gone, but unfortunately somewhere else. In the present, that can be added to: It is challenging, but with the proper tools, it is possible to track money digitally regularly - even if it was deposited with Bitcoin through a Crypto Exchanger.
RESCH Rechtsanwälte GmbH - Experience in investor protection since 1986
If you have been a victim of HonestCapital and want to know if and how you can get your money back, call +49 30 885 9770 or fill out the questionnaire. You will receive a free assessment of your case.