Read our honest GFE Management Ltd review and find out what to do if scammed
26.07.2023
The financial world can be a shark tank, where investors often succumb to the lure of supposedly safe profits. Unfortunately, fraudulent companies such as GFE Management Ltd. also trap unsuspecting investors with false promises on the trading platform gfemarket.com. The German Financial Supervisory Authority (BaFin) has now targeted GFE Management Ltd. and warned against fraudulent practices. In this article, we highlight the background and experiences with gfemarket.com as well as the legal consequences.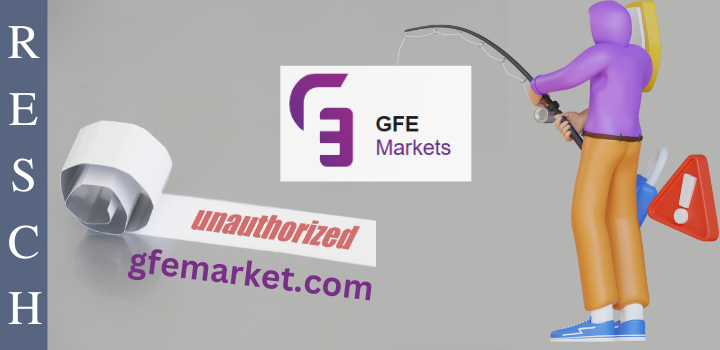 Background: GFE Management Ltd. and gfemarket.com
GFE Management Ltd. is a company located at First Floor, First St. Vincent Bank Ltd Building, James Street, Kingstown Street, St. Vincent and the Grenadines, which claims to be a reputable online broker. The website lists the UK telephone number +44 (73) 6053 2100. Under the name gfemarket.com, the company operates a trading platform that claims to offer award-winning trading conditions for Forex, CFDs and cryptocurrencies. However, the reality is different. For example, the domain gfemarket.com was only registered on April 27, 2002 with NameCheap, Inc. and anonymized with the Icelandic Withheld for Privacy ehf.

BaFin warns about unauthorized services
The German Financial Supervisory Authority BaFin issued an official warning regarding gfemarket.com on 03.07.2023. The reason is that GFE Management Ltd. offers financial and securities services on the website without the required permission. Companies that want to offer banking or financial services in Germany need a license according to the German Banking Act or the German Securities Acquisition and Takeover Act. However, GFE Management Ltd. operates without this necessary license.

Experience with gfemarket.com: Fraud and no payouts
Investors who have invested with gfemarket.com report bad experiences and a variety of problems. Several clients have contacted the specialist law firm Resch Rechtsanwälte after failing to receive their supposed winnings. The website lured investors with supposedly authentic-looking stock market projects from the show "Höhle der Löwen" and promised profits even if prices fell. The law firm suspects fraudulent practices behind the facade of gfemarket.com and advises affected investors to take legal action to protect their funds.

Questions and answers regarding GFE Management Ltd.
Q: Is gfemarket.com legitimate?
A: No, gfemarket.com operates without the required license from BaFin and offers unauthorized financial services, therefore the platform is not reputable.
Q: Why is the BaFin investigating GFE Management Ltd?
A: BaFin is investigating because GFE Management Ltd. is offering financial and securities services on gfemarket.com without the required license.
Q: Can victims take legal action?
A: Yes, victims should contact specialized law firms such as Resch Rechtsanwälte to secure their funds and take action against the fraud.

Warning about GFE Management Ltd.
GFE Management Ltd with the domain gfemarket.com turns out to be a fraudulent platform that lures investors with false promises and then rips them off. All this happens without any authorization to provide financial and investment services. The BaFin has rightly warned against these dubious practices and recommends thoroughly investigating the seriousness of the company before investing. Legal steps are necessary to secure the money of the injured parties and to take action against the investment fraud. Trust is good, control is better - especially in the world of finance.

RESCH Rechtsanwälte GmbH - Experience in investor protection since 1986
If you have been a victim of GFE Management Ltd (gfemarket.com) and want to know if and how you can get your money back, call +49 30 885 9770 or ask a lawyer specializing in investment fraud to call you back. You will receive a free assessment of your case.