12.05.2023
The ForexBit portal has hastily responded to the FCA warning and has deleted the forexbit.co, forexbit.com and forexbit.live domains altogether. What little faith investors had in a Forexbit payout is gone. The investors disappointed by Forexbit are left in consternation. What chances are there for the trading victims now to get their money back from the dubious brokers of the Forexbit portal? The answer is simple: if a lawyer specializing in investment fraud follows the money trail, it does not matter whether Forexbit's website is online or offline.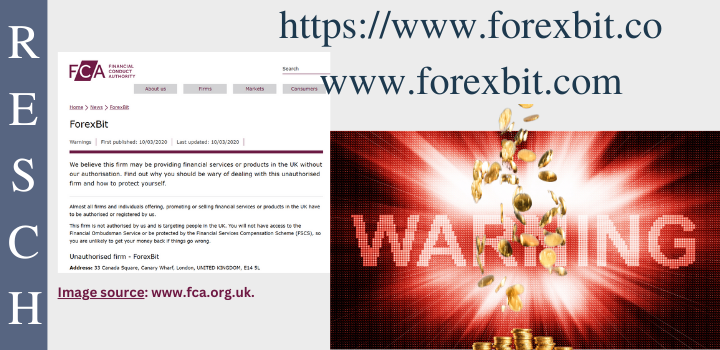 ForexBit: Fraudsters have certainly already launched a new platform
For most victims, it is a disaster when the domain they used to make their investments is suddenly gone. However, in the end, it does not matter, because the scammers have not disappeared with it, they have just launched a new website and continue to operate the investment scam under a different branding.
ForexBit: Investments were merely a deception
In any case, everything that investors saw on the screen at Forexbit was nothing but an illusion. Not even one euro was ever invested in Forexbit, it went straight into the pockets of the scammers. Not a cent was invested, the whole thing was rather a staging, because Forexbit never intended to pay out anything.
ForexBit: Tracking the money
But at one point the illusion touches reality, because investors deposited real money into a real account at a real bank, opened by a real person. In the case of the fraud committed by Forexbit, the money laundering that is mandatory for this took place in this account, and this is where an experienced trading lawyer comes in because the money is never gone, but somewhere else, but where exactly?
ForexBit: International research
Online investment fraud is extremely rarely limited to just one country, which complicates things. Costly technologies are used to successfully track down the trail of funds, especially cryptocurrency transactions. The related tasks can be handled only with an international network of experts and lawyers. A small law firm or even a single lawyer is certainly hopelessly overburdened with such rather multifaceted problems, rather it requires considerable manpower, otherwise, this task cannot be solved.