Financial Focusgroup - Illegal stock offers
19.01.2023
Financial Focusgroup creates the impression that investors are offered optimal opportunities to make money as quickly as safely by buying stocks. Everything at Financial Focusgroup is investment fraud. The money immediately landed in the pockets of the investment scammers. Nothing is bought on financial-focusgroup.com. Everything the investor sees on his screen is deception. Not a cent has been invested. Can you report similar experiences? What can investors who have been deceived by Financial Focusgroup? How can investors get their money back from dubious providers? What help is available in case of investment fraud?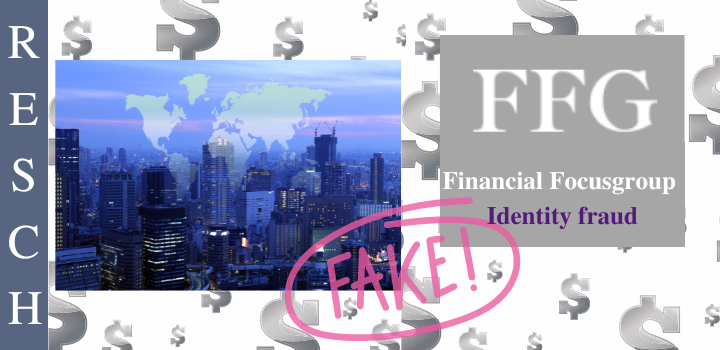 Financial Focusgroup: Website no longer accessible!
Investors were lured with questionable promises to the now no longer accessible website financial-focusgroup.com, where they were also motivated to make alleged share deals. Everything seemed very convincing. The unsuspecting investor is hardly able to recognize that nothing is genuine. To it, a play was played. Not a cent of his money is invested. Everything ends up right in the pockets of investment scammers. It is not invested. It's all pretense, no reality. And that is why the investor does not get his money paid out. The exciting question is, who is behind this investment fraud?
Financial Focusgroup: Hide-and-seek game with the Domain entry!
Of course, the investment scammers don't want people to be able to track them down easily. That is why the website did not have a meaningful imprint with the complete information required by law and the address of the website operators. Also, the domain data of financial-focusgroup.com does not contain any indication of who once registered the site, but only that the registration was made on 02.08.2022 at the Russian Regional Network Information Center, JSC dba RU-CENTER and that the real domain owners are hiding behind an anonymization service called whoisproxy.ru.
Financial Focusgroup: Who is behind it?
Investors will not be able to answer this question. The investment scammers disguise their identity perfectly - almost. This is normal because they regularly operate various websites offering fraudulent business models. We know their signature all too well by now.
And who is the operator?
In the written material of the investment fraudsters, there are references to the company Financial Focus Ltd. This company was entered into the English company register on 02.11.2011 under the company number 07760451. The company's registered office is said to be at 14 Rumble Dene, Pewsham, Chippenham, England, SN15 3XE. Further on the documents of the investment fraudsters the e-mail address support@financial-focusgroup.com is indicated. The telephone number +44 2030978855 can also be found.
Financial Focusgroup: A case of cloning
However, looking at the scammers' documents, we suspect this is a case of company cloning or identity theft. According to this, it could be an attempt to go after customers as a clone of the American Financial Focus Group (ffgus.com).
Financial Focusgroup: Fake documents
Similarly, the fraudsters sent alleged documents from the European Banking Authority ESMA or even the British tax authority HM Revenue & Customs to the victims of the fraud. These were also crude forgeries to deceive investors. A worldwide search in the relevant registers does not lead to any other result. The Financial Focusgroup presented here is a fantasy product. We follow the money trail here!
Financial Focusgroup: Criminal business practices!
This type of investment fraud always follows the same pattern. Shares of companies that are supposedly about to go public are offered cheaply. The IPO then actually takes place and is usually a great success. The small problem is that the investors have been taken in by fraudsters. They have paid for the shares, but they have never been bought and were therefore never in their securities account. At some point, the website is no longer online. Investors are usually left in the dark. But what happens next?

Financial Focusgroup: Scheme of investment fraud
Investment fraud always follows a recurring pattern: investors initially put in a small sum - usually 250 euros - and quickly experience how this amount increases, so that they are prepared to "invest" ever higher sums. The disputes begin as soon as an investor would like to have paid out its money, because now ostensibly first taxes, commissions, fees, or otherwise must be paid. Much too slowly, many investors realize that they have fallen for investment scammers who never intended to pay out the money again.
Financial Focusgroup: What help is available for investment fraud?
How to act in case of investment fraud, many defrauded investors ask themselves, because criminal charges hardly make sense, since criminal charges are mainly for prosecution, but not for recovering the money. What kind of help can be used in investment fraud cases and how do affected investors get their money back? A lawyer specialized in investment fraud knows how to follow the money trail, because as it was said in the past, money is not gone, it is just somewhere else. Nowadays, it can be added: It is tricky, but with the proper tools it is possible to track money digitally regularly - even if it was deposited with Bitcoin via a crypto exchanger.
RESCH Rechtsanwälte GmbH - Experience in investor protection since 1986
If you have been a victim of Financial Focusgroup and want to know if and how you can get your money back, call +49 30 885 9770 or fill out the questionnaire. You will receive a free assessment of your case.