DSIL Services - FCA Warning
27.07.2023
According to the experience of RESCH Attorneys at Law, the online trading platform DSIL Investment Service LLC (dsil24.com) is anything but serious. There is no verifiable address, the addresses in New York and London are false. The evaluation and investor warning of the British Financial Conduct Authority FCA is justified.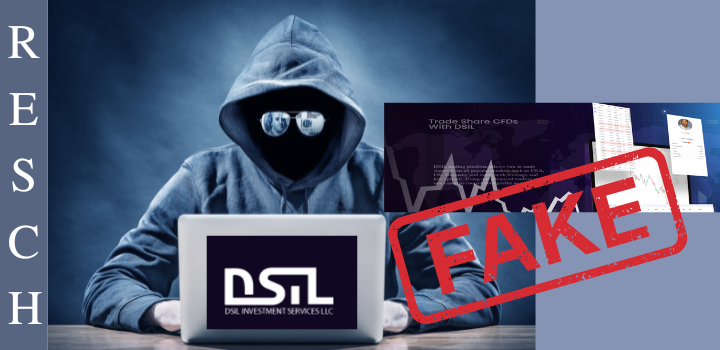 Two of the largest financial control institutions warn against investing on dsil24 platform:
You can read the warning of the UK FCA dated 26.04.2023 here
You can read the warning of the Austrian FMA dated 23.05.2023 here
There is no CFD trading on the DSIL platform. Everything is an illusion. There is nothing on the DSIL website. Investors who have invested money with DSIL will only get their money back with the help of a lawyer specialized in investment fraud.
However, reporting investment fraud will not help. A criminal complaint alone will not help because it will be used to prosecute the investment fraudsters whose backgrounds we have already determined. But the victims of DSIL will not get their money back as a result.
The most important task of the prosecution of the online fraud platform is the financial investigation into the flow of money, because as we know, money is never gone, it's just somewhere else. The keyword is money laundering. This requires investigations in the country where the money was transferred. That is why we have a network of cooperation partners in all relevant countries in Europe and the USA. Please read "Why Resch".
Most defrauded investors have no idea about the background and structures of online investment fraud. They do not know that the chances of actually getting their money back are much higher than they expected.
If you would like to know more about DSIL and how to recover your money, call +49 30 885 9770 or fill out the contact form. You will receive a free personal consultation and an assessment of your case's chances of success.