Centerbridge Partners - Attention! Clone company scams investors!
09.06.2023
Centerbridge Partners pretends to offer investors perfect conditions to earn quick and safe money through investments in pre-market stocks, cryptocurrencies, and securities. Everything about Centerbridge Partners is investment fraud. Everything the investor sees on their screen is intended to deceive investors. Not a penny has been invested. Nothing is traded on centerbridge-partners.com. The money has landed directly in the pockets of the investment fraudsters. Have you had the same experience? What assistance is available for investment fraud? What can investors do if they have been deceived by Centerbridge Partners? How can investors recover their money from unscrupulous providers?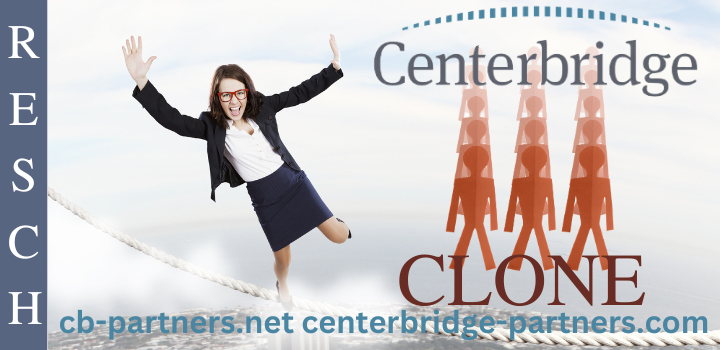 Misleading information on centerbridge-partners.com!
What are unsuspecting investors being led to believe on www.centerbridge-partners.com? Cb-partners.net and centerbridge-partners.com create a professional impression. Direct addressing, supposedly interesting offers, and the mention of assistance from the staff should lead to convincing returns and profits. It seems very persuasive. Investors can hardly recognize that they are only being presented with a play and that not a single penny of their money is being invested. The invested money goes directly into the pockets of the criminals who, of course, do not trade with the money either. Unfortunately, this questionable business behavior only leads to angry investors and bad experiences!
But who operates Centerbridge Partners?
The Centerbridge Partners' websites do not contain truthful imprint information, which is intended to make it difficult to trace the perpetrators. The reason for the lack of truthfulness will be explained later. The domain data of the websites centerbridge-partners.com and cb-partners.net do not provide any indication of who registered them, only that the registration of the first one took place on 03/01/2023 with NameCheap Inc. and the second one on 03/04/2023 with PublicDomainRegistry Limited. In both cases, the real domain owners are hiding behind anonymization services.
Centerbridge Partners: Who is behind it?
In addition to the obligatory support email address support@cb-partners.net, potential investors are also offered the Irish phone number +35319609403, but this does not allow any conclusions to be drawn about the platform operators. The addresses displayed are the Irish Riverside 2, Sir John Rogerson's Quay, Dublin, Docklands Dublin 2, D02 KV60, and the US address375 Park Av., 12th floor, New York City, NY 10152. Maps are also shown for both addresses to help locate them better. However, it is questionable why a locksmith named "Madison Locksmith" is marked at the New York address.
Centerbridge Partners: International investigations
The worldwide search for Centerbridge Partners in relevant registers leads to results. However, upon closer examination, it becomes clear that the legally operating registered Centerbridge Partners cannot be the originators of centerbridge-partners.com and cb-partners.net! The real Centerbridge Partners operates with the domain centerbridge.com and has offices in New York and London, not in New York and Ireland.
Centerbridge Partners: Identity theft
Our findings lead to the conclusion that the real Centerbridge Partners has fallen victim to a perfidious case of identity theft. The fraudsters even did not hesitate to copy the company logo, creating a perfectly cloned illusion and appearing themselves in a legitimate guise. However, with our research tools, our investigation team has nevertheless managed to pick up the trail of investment fraudsters.
Centerbridge Partners: Investment fraud scheme
Investment fraud consistently follows the same pattern: Investors enter with a small sum and quickly see it multiply, making them willing to invest higher amounts. The problems arise whenever investors want to withdraw their money because suddenly taxes, commissions, fees, or other payments are claimed. Unfortunately, most investors realize too slowly that they have fallen for an investment fraud and there was never any intention to pay back the money.
Centerbridge Partners: What help is available for investment fraud?
Many desperate investors wonder how to act in cases of investment fraud since filing a criminal complaint makes little sense as criminal complaints primarily serve prosecution, not the recovery of money. What assistance is available for investment fraud, and how can defrauded investors recover their money? A lawyer specialized in investment fraud must know how to trace the money, as it used to be said, money is not gone, it's just somewhere else. Nowadays, it can be added that it is not easy, but with the right tools, it is possible to regularly trace money digitally, even if it has been transferred via a crypto exchanger with Bitcoin.
RESCH Rechtsanwälte - Experience in investor protection since 1986
If you have become a victim of Centerbridge Partners and want to know if and how you can recover your money, call +49 30 885 9770 or fill out the questionnaire. You will receive a free assessment of your case.