Attiora - Collapse of a Ponzi scheme
11.07.2022
For far too long, investors had believed Attiora was a successful trading platform. Now the illusion has been shattered. A bitter experience. Attiora is a pyramid scheme that collapsed. Not serious! What can investors do now? How can Attiora investors get their money now? What help is there? The good news is that tracing the money is already yielding initial results!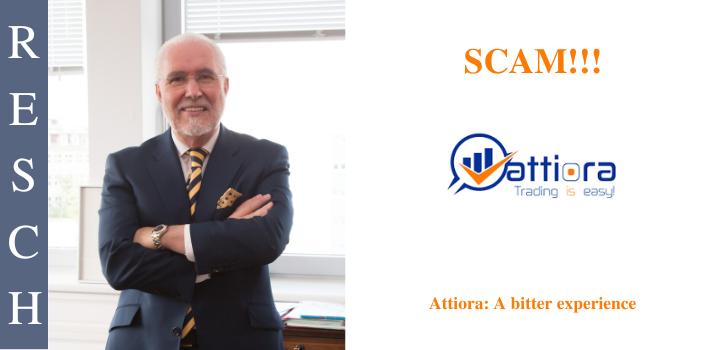 Attiora: The swindle is uncovered
It had long been clear to experts that the promises on the Attiora website were nothing but fantasy. The presentation of the management was also easy to see through. Josef Moravec, who is presented to the unsuspecting investor as the CEO of the company, is not who he claims to be. Video footage exists of him allegedly walking through Attiora's office complex in Sidney, presenting the company and the work of its employees. We have since been able to disprove that the entrance hall through which they walk in the presentation video is in Sidney. It is an office complex in Estonia, namely the Zenit building in Tallinn. The Attiora investment scammers are probably based in Europe. The alleged CEO Josef Moravec, who is presented to the unsuspecting investor, is a fictional character with no digital past.

Attiora: Following the money
The worldwide search for Attiora in the relevant registers does lead to a hit in the Australian Trade Register. Here, entries for Attiora PTY Ltd. and Attiora Holding PTY Ltd. can be found, which were registered in May 2021 and February 2022. However, no usable information can be derived from this register data at present. Further investigations will be carried out in this regard. With our research tools, the RESCH Investigations Team has already succeeded in tracking investment fraudsters. The Investigations Team at RESCH Attorneys at Law is following the money trail and can already point to exciting findings.