There are interesting offers on aprilfx-earn.com, but proceed with caution!
14.07.2023
At first glance, Aprilfx-Earn appears to many investors to be convincing with its offers and the support provided by its staff. The promised returns and profits sound enticing and offer a lucrative investment opportunity. But what happens when unsuspecting investors fall for Aprilfx-Earn? It turns out that the money invested is not used for investment, but ends up in the hands of the scammers behind Aprilfx-Earn.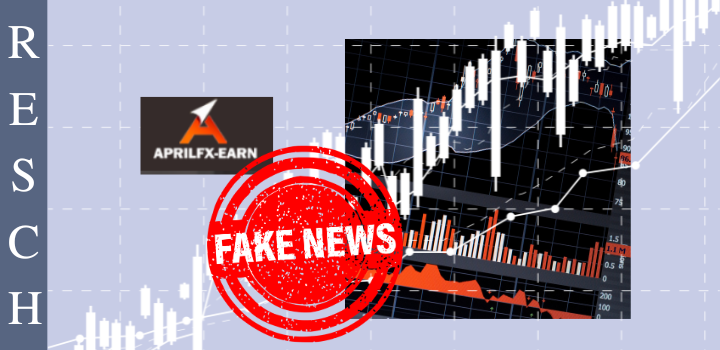 Aprilfx - Earn: Hiding the authorship
To hinder investigations, the website aprilfx-earn.com has no imprint. The domain data of aprilfx-earn.com also does not provide any information about the owner. It was registered on October 31, 2022, with NameSilo, LLC, with the domain owner being anonymized and a service called PrivacyGuardian, LLC being used for anonymization. These facts suggest that the perpetrators are intentionally hiding their identities.
Aprilfx earning: Appearance of identical sites
In addition to the aprilfx-earn.com domain, the scammers use at least one other domain with identical content. The domain underlying the Capital-Vortex platform is called capitalvortex.co and was registered on July 29, 2022 with PDR Ltd. and subsequently anonymized with Privacy Protect, LLC. Apparently, the scammers follow a typical pattern of launching a series of fraudulent sites with the same content and then shutting them down when the pressure of investigation becomes too much.
Questionable contact options at aprilfx-earn.com
For potential investors, there is an email address, support@aprilfx-earn.com, but no phone number for direct contact. The address provided, 142 Maltings Close, E33TD London, United Kingdom, also seems atypical for a trading empire. This address refers to a block of flats. This fictitious address confirms our suspicion that the perpetrators are not located in London or the United Kingdom.
Aprilfx-Earn: Stock photos instead of real employees
The alleged employees with photos on the Aprilfx-Earn website are fictitious. The individuals listed with names such as Kathleen Anne, Shawn Daniel, and Scott Lewis do not exist in reality. Further investigation reveals that the photos are commercially available stock photos used by scammers to deceive. This method further confirms the criminal intent behind Aprilfx-Earn.
A global search for Aprilfx-Earn returns no positive results
A search for Aprilfx-Earn (aprilfx-earn.com) in relevant registries yields no results. It seems that Aprilfx-Earn is a fictitious product created by scammers. The website aprilfx-earn.com displays a dubious company certificate that can be exposed as fake. The company mentioned in this certificate is called April Consultancy Services Limited and not Aprilfx-Earn.
Identity theft and modus operandi of the Aprilfx-Earn scammers
April Consultancy Services Limited, which is listed in the UK's commercial register, was dissolved on October 23, 2018, and has not been active since then. However, the scammers are using the same address as the defunct April Consultancy Services Limited. This is an indication of identity theft where scammers are trying to gain the trust of investors.
Questions and answers regarding Aprilfx-Earn (aprilfx-earn.com)
Question: What can potential investors do to protect themselves from these scams?
Answer: It is important to thoroughly research the platform before investing. Verify the identity and credibility of the company, as well as the contact information available. Look for testimonials and reviews from other investors.
Question: Are there any regulatory agencies warning against Aprilfx-Earn?
Answer: Currently there are no official warnings from regulatory institutions. However, it is advisable not to be swayed by tempting offers.
Aprilfx-Earn (aprilfx-earn.com): Summary Review
Aprilfx-Earn gives the impression of being a legitimate investment advisory platform, but upon closer examination turns out to be a scam. The lack of contact options, the absence of a masthead, and the use of stock photos instead of real employees indicate fraudulent intentions. Potential investors should exercise extreme caution and carefully investigate their investments to avoid becoming victims of identity theft and financial loss.
RESCH Rechtsanwälte GmbH - Experienced in protecting investors since 1986
Call us at +49 30 885 9770 if you have been a victim of Aprilfx-Earn (aprilfx-earn.com) and want to know if and how you can recover your money. Get a free evaluation.