---
---
Money is not gone, but only elsewhere! Everyone knows this saying. Today we can add to it. Money can be tracked digitally almost always if one can use the right tools. This applies even to Bitcoin & Co., which, according to popular belief, disappear forever in the blockchain. The opposite is true. Transparency was the highest priority for the inventors of Bitcoin. The blockchain was intended to be a "publicly accessible cash book." However, the blockchain has become practically impenetrable with billions of transactions unless we could employ Chainalysis. Resch Rechtsanwälte (lawyers) are partners of Chainalysis, a worldwide leader in tracking funds in the blockchain. The results are astonishing and even surprise the experts. Learn more here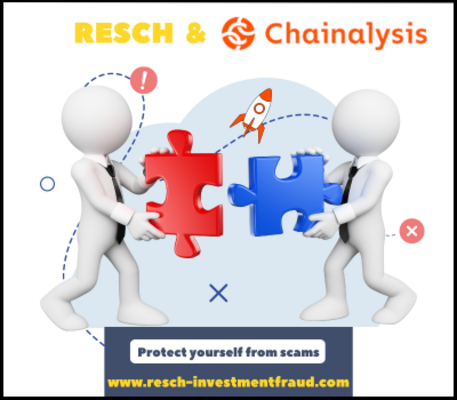 ---
Regulatory Authorities Warnings
---
Investigating Investment Fraud
Time after time, victims fall prey to investment fraud. Would-be investors are lured by offers from companies presenting themselves as legitimate and reputable. They sometimes realize too late that these are often bogus companies, which have nothing to offer except an impressive website.
After contacting these virtual companies, a seemingly competent "financial expert" often reaches out to the potential investor with an offer of a capital investment with a lucrative return, which is difficult to resist. Yet somehow the return never manifests...
What can an investor do when he realizes that everything that was offered was just a lie and a hoax? Are there any chances of getting the money back?
You can find out more here.
---
How can RESCH Law help you?
Resch Rechtsanwälte law firm has specialized in investment law since 1986. Our lawyers are experts in all forms of investment fraud and capital market law. Resch attorneys work on the behalf of aggrieved investors to recover their lost money. You can find out more HERE.